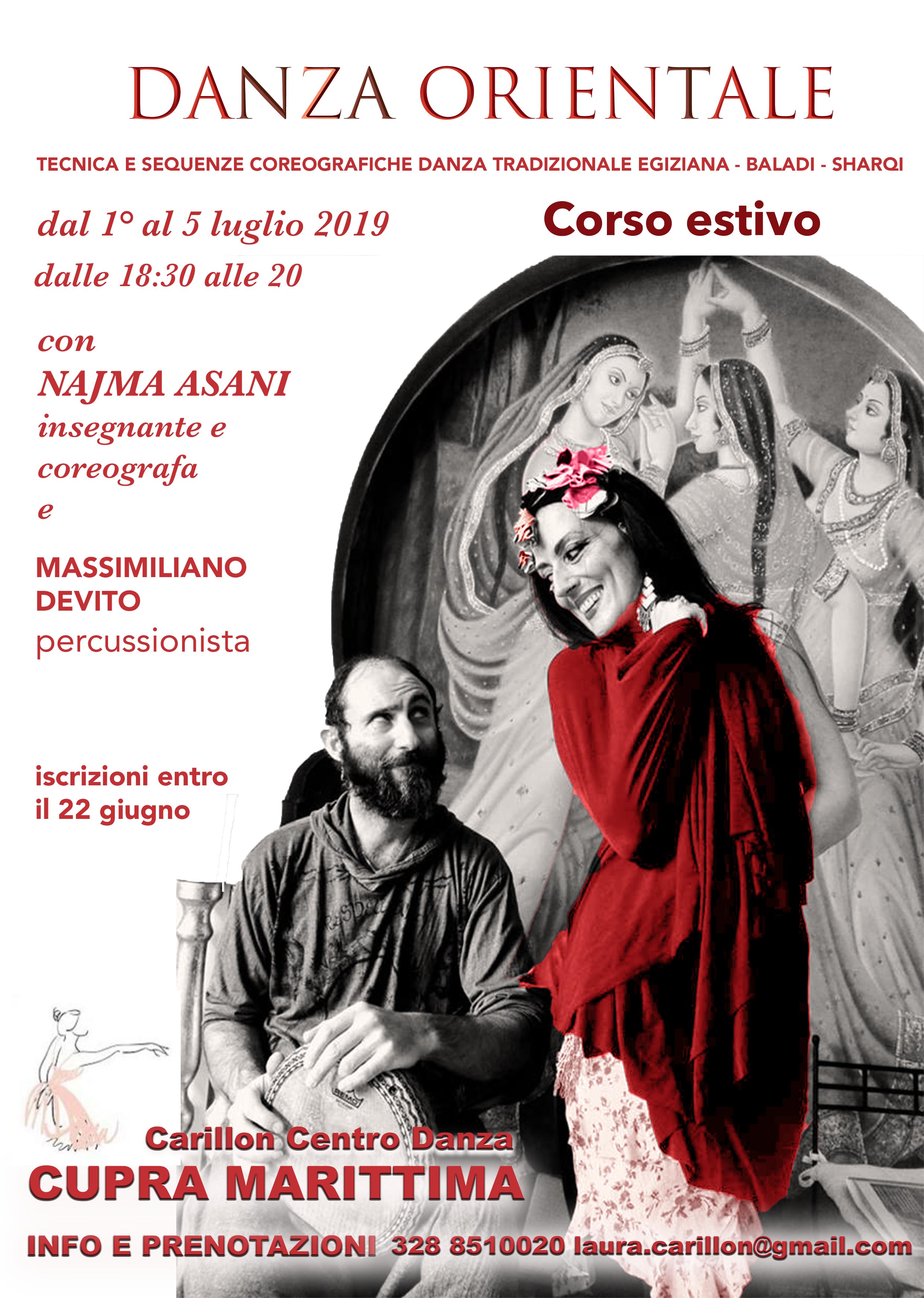 Summer course
---

Intensive open level summer course, with live music (percussions). Registration by 22 June.

Program:

Monday 1st July 6:30 pm-8pm: Theory and technique of oriental dance: posture, positions, breathing, basic movements;

Tuesday 2nd July 6:30 pm-8pm: insolation of body segments, basic movements of arms, torso and pelvis;

Wednesday 3 July 6:30 pm-8pm: basic steps and simple combinations, layering technique and legations;

Thursday 4th July 6:30 pm-8pm: The Egyptian "baladi" (folklore) style: circles, figures of eight and shimmies;

Friday 5 July 6.30pm-8pm: The sharqi (classic) Egyptian style: learning a short choreographic sequence.